Main Instructional Display
What is it?
An 80" Newline Interactive Multi-Touch monitor with on-board computer

A Mersive Solstice Pod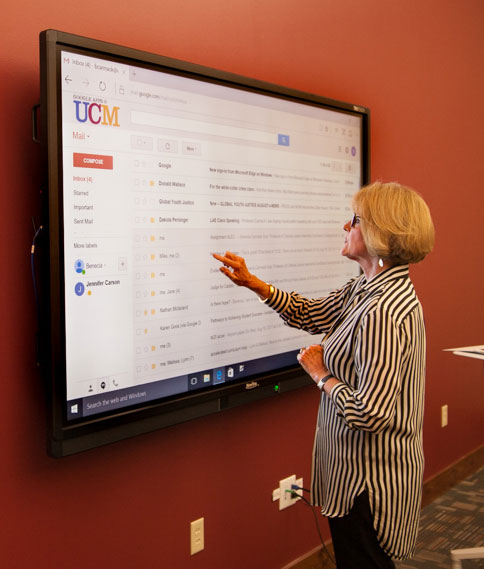 What can it do?
Two Active Learning Displays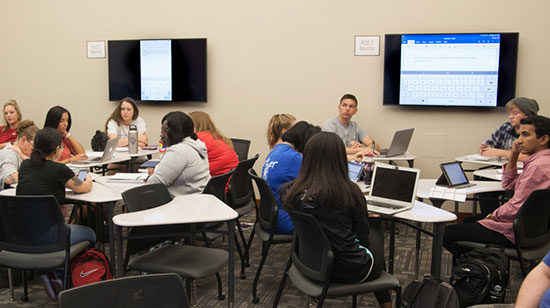 What are they?
Two 55" monitors each with a Mersive Solstice Pod
What can they do?
Each monitor operates independently of each other and independently of the Main Instructional Display. 
Two input options are available at each display:

Input via HDMI/VGA connection (use your laptop or tablet via HDMI/VGA cable).
Input via wireless connectivity using the Mersive Solstice Pod app (use your laptop, tablet, or smartphone to display to the monitor)
Integrated Room Controller
What is it?
The Integrated Room Controller is a touch screen that allows you to control the instructional technology in the classroom
What does it do?
"Turns on" and "Turn off" equipment in the room with a single press of a button
Route any of the input options to any of the display options - Interactive Display, POD 1 Monitor, POD 2 Monitor, or Combined Monitors