Home » Quality Assurance
Quality Assurance with CTL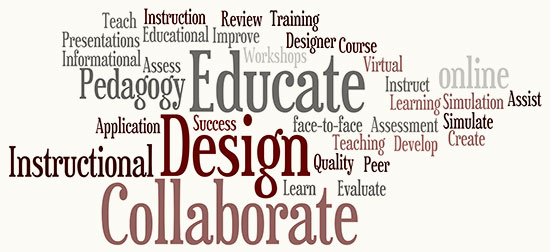 Quality Assurance in online education is a vital part of successful modern education. To that end, the University of Central Missouri is part of KC Reache, and members of CTL are part of the discussions in how to ensure Quality online courses. The Kansas City Regional Access Consortium for Higher Education (KC REACHE) is an alliance between KCPT and the Kansas City region's best colleges and universities. Together their goal is to provide awareness of and access to distance education opportunities in the KC area and to provide distance learners with easily accessible student services.
In addition, all CTL Instructional Designers are trained in national and international Quality Assurance programs like Quality matters and the Online Learning Consortium (OLC, formerly Sloan-C). We are reviewers, facilitators, and coordinators, and we work tirelessly to ensure that our faculty offer courses designed using the most recent research, up-to-date pedagogical ideas, and best practices.  CTL will:
Review your course
Assist you in designing/revising/updating your course
Train you in Best Practices, Blackboard, Instructional design, and all the tools we support
Work with Extended Campus to offer specific training in Designing Your Course with Quality Assurance.
Designing Your Course with Quality Assurance
This 4-week online course introduces the QM rubric and demonstrates how to use it to develop or revise an online or hybrid course. (The latest revisions of this rubric also include Competency Based content.) Quality Matters (QM) is a peer review process based on national standards of best practices for online course design.
Participants will learn how to apply the standards of best practice incorporated in the QM rubric to online course design by reviewing an existing online course.
For more information, please visit the UCM Online Quality Matters page.
Contact Vicki Orcutt at orcutt@ucmo.edu or call 660-441-8195