Home » Resources
Resources
Resources on this page are designed specifically for faculty and faculty needs. They include tutorials in technologies like Blackboard, using the MediaL server to create video as part of your course content, and Adobe Connect; presentations in pedagogy, classroom management, and even course development. They are selected by our team of Instructional Designers and Professional Development experts to help UCM faculty be the best they can be.
"How do I do that?"
Check through the
Atomic Learning/Hoonuit
library of thousands of tutorial videos on a wide variety of software programs (over 120!) You will need to log in to your Blackboard Account to access our Atomic Learning/Hoonuit subscription. UCM login will be required when using Atomic Learning from off campus.
---
Faculty Portal
Faculty/Staff Resources
Chairs' Portal
Managerial Resources
Other Resources
University Services
External Relations
Supporting Faculty Instruction
ALEC - Active Learning Engagement Classroom
Launched in Fall 2017, ALEC enables faculty to engage with innovative teaching technologies paired with pedagogical advancement in a real classroom environment.
Blackboard
Copyright and Fair Use
Copyright and Fair Use at UCM
U.S. Government site on Copyright and Fair Use
Some Leeway, Some Limits – Federal Judge Rules on "Fair Use" in Landmark Case
Check out this May 2012 article from Inside Higher Ed that describes how a federal judge's landmark ruling affects the understanding of copyright law and fair use by professors and librarians in higher education.
Need to find some images or music that are copyright free? Check out these resource sites! Be sure to check if you need to "attribute" the work for the rights to use.
Creative Commons
CTL's Newsletter
Focus on Faculty Archives
---
Cool Tools
Software, Web apps, Media Resources
---
Polling Websites
(all descriptions are from the product website)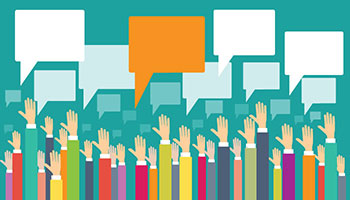 Poll Everywhere lets you engage your audience or class in real time
Kahoot is a free game-based learning platform that makes it fun to learn – any subject, in any language, on any device, for all ages!
StatPac is Software for survey design and statistical analysis. Multiple data collection methods: Internet, email, tablet, smart phone, paper, scanned, phone interviews (CATI), in-person interviews, manual data entry from paper questionnaires, and importing of most data files.
PollMo is a tool for creating surveys to embed on your website. Unlike a lot of survey applications, you do not have to create an account. When you visit the PollMo, you are instructed to enter a question, list the choices and choose a skin. After you enter you've entered the information, you click to add the survey to your website and are provided with a code to embed the survey on your website and a URL if you prefer to link to the survey. Included on the survey is a link to allow you to view the results of your survey.
PollDaddy allows you to create surveys and polls that match your brand, budget, and vision.
Poll Code allows you to create a free poll for your website, or to share with your friends nearly anywhere online.
Answer Garden is a new minimalistic feedback tool. Use it for real time audience participation, online brainstorming and classroom feedback.
Plickers (no device needed by students, just cards that read A, B, C, or D)
---
Presentation Design
(all descriptions are from the product website)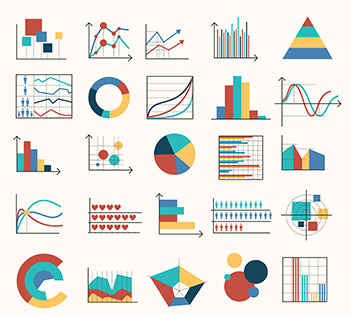 Prezi – dynamic presentation software. Become a more effective and engaging presenter with Prezi.
Powerpoint - View, edit, or create impactful presentations wherever you are, with an intuitive touch experience designed for phones and tablets. Access your presentations in the cloud, across all your devices. With the PowerPoint mobile app, your Office moves with you.
Slide Rocket - SlideRocket was an online presentation platform that lets users create, manage, share and measure presentations. SlideRocket is provided via a SaaS model. The company was acquired by ClearSlide, a similar SaaS application, in March 2013.(Wikipedia)
Pictello (Mac only) -Everyone loves to tell fun, engaging, and imaginative stories. Go ahead and make a social story or visual schedule for a child with autism or a slide show of holiday pictures for your friends - Pictello makes it a breeze to create and share! Whether you use the included natural-sounding Text to Speech voices, or record your own voice, Pictello is the perfect tool for visual storytelling.
Mindomo (primarily mind mapping) - To create mind maps, students explore information and decide for themselves what's important and how it connects with what they already know. This is how they develop their critical thinking.
Inspiration - Visual thinking is a learning style where the learner better understands and retains information when ideas, words and concepts are associated with images. Visual learning helps students organize and analyze information, integrate new knowledge and think critically. Graphic Organizers, diagrams and outlines are just some strategies of visual learning.
Adobe Spark - Turn your ideas into impactful social graphics, web stories and animated videos—in minutes.
---
Screencasting
(all descriptions are from the product website)
Screencast-O-Matic - Fast, free screen recording. Screencast-O-Matic is trusted by millions of users to create and share screen recordings. Start Recording!
Explain Everything - Explain Everything is an easy-to-use design, screencasting, and interactive whiteboard tool with real-time collaboration that lets you animate, record, annotate, collaborate, and explore ideas, knowledge and understanding. Explain Everything provides teachers and students an opportunity to share thinking, reflect upon knowledge building, and assess both products and processes of learning. Available for iPad, Chromebook, Android, and Windows Devices.
Doodlecast Pro - the easiest way to create presentations on your iPad. The app records your voice as you draw to create quick presentations. Doodlecast Pro saves videos to the camera roll making it easy to import them into popular video editors or presentation tools such as iMovie, Keynote, or iBooks Author. Perfect for teachers, students, business people and anyone needing an elegant way to share ideas.
Camtasia (not free) - A powerful, yet easy-to-use screen recorder, Camtasia helps you create professional videos without having to be a video pro.
Snagit - The always-ready program that allows you to instantly capture images and record video on your computer—then share them with anyone. Snagit is a great tool for creating screen shots, process how-to's or instructional videos. Great one-time price for educators (around $29!)
Recordit - Recordit is a super fast screen recording app for your Mac. It's made to be lean and quick. Record any area of your screen and second after get a link to share your screencast!
Many more at: http://www.schrockguide.net/screencasting.html