Home » Training
CTL Professional Development & Training
WE have a new streamlined process for training session registration!
We have combined the CTL and Library training offerings onto one calendar for your convenience. You can now simply click on the calendar link provided in the UCM Daily each Monday, or on the training titles provided in the Friday faculty emails, to go directly to the descriptions and registration links. We hope this eliminates some extra steps in planning your professional development and hope the calendar view makes it easier to see how the trainings fit into your week! Sessions are one hour unless indicated.
We have several subscriptions to higher-ed professional development companies that offer webinar broadcasts that we stream in our training room, JCKL 1464. If you are unable to attend at the time of broadcast, most of the parent companies do provide us a link to the recording of it a few days later. Please contact us at ctl@ucmo.edu to request any of these webinar recording links.
Only those registered for the session will be notified of cancellations or location changes, so please pre-register if possible.
Instructional Design
|
Blackboard
|
Google Training
|
Adobe Presenter / Connect
|
Ask Debbie and Friends
---
Instructional Design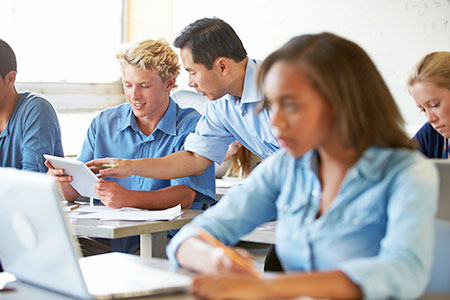 ADA, CBE, UDL, OER...Oh My!!
Educational design theory and needs are changing rapidly, and even the most experienced instructors are finding themselves in need of support in these newest methods. This session is an Introduction to some of the new theories and techniques in Instructional Design. Accessibility, Competency Based Education, Universal Design for Learning, and Open Educational Resources are a few of the topics that we will cover. As new topics arise, the lineup will change, but it will always include the most relevant, timely challenges that we as educators face.
It Starts with the Syllabus!
Teaching online? Providing a well developed syllabus for online courses is essential . This session outlines the key components to creating (or adapting) that vital lifeline document for your online offerings , and ensuring effective communication regarding course details. . Based on the 5th edition Quality Matters' Standard 1; Course Overview and Introduction.
Learning Objectives and Assessments
We all know what we want our students to learn, but not all of us have had to put that into specific and measurable language. Well-written Learning Objectives will lead you to design a much more successful and easily navigated course, will help create assessments that accurately evaluate outcomes, and will be the basis for more student success. Based on the 5th edition Quality Matters' Standards 2: Learning Objectives and 3: Assessment & Measurement, this session will give you some suggestions for creating specific, measurable Learning Objectives that accurately express what you want your students to learn and how you can assess their success.
Instructional Materials and Using Technology
We don't always have to use a textbook to get the information to our students. There are many other exciting ways to share information, including collaborative work with other classes in other institutions, Professional journals for reading materials, repositories of readings and activities that students can have access to, virtual reproductions for exploration, and even free-use content in video and audio form from some of the most prestigious universities in the world. The materials you use in your course are only limited by your awareness of the technology – CTL can show you some of what is available to make your course more exciting and can even offer some advice on designing your technology-enhanced content! Based on the 5th Edition Quality Matters Standards 4 and 6.
Learning Interaction and Support
There are many theories and opinions about student interaction, but without engagement and support, the student is not going to have a very fulfilling experience. Student interaction – whether it is student-teacher, student-content, or student-student is important. CTL has some suggestions on how you can engage your students in active learning experiences. Based on the 5th Edition Quality Matters Standards 5 & 7, the importance of student support is also discussed, including support for the whole person, not just his or her technological issues.
Accessibility in Online Course Design
Accessibility is one of the most important details that instructors and universities need to be aware of, not just ethically, but legally. Every qualified student should have access to every course. Based on 5th Edition Quality Matters Standard 8, this session pulls from both ADA requirements and UDL (Universal Design Learning), and will explain what accessibility means, and will explore ways to make your online content more accessible.
Using Video in the Classroom
Are you interested in using videos in your online course? Carol Knight, from Technology Enhanced Instructional Design, will address some of the issues you need to consider when creating and using video in your online course. She will show examples and discuss best practices for creating videos and placing them online. There will also be a discussion on services available on campus to assist you in creating video files for your online course.
Using Multimedia in Course Design
Examples of multimedia resources for online class assignment support, including apps that allow you to easily chop a funny or interesting section from any YouTube video and share it, and public domain repositories where you can find usable, free content.
Best Practices in Online Pedagogy
Every face-to-face teacher has at least one advantage over many online teachers - they have sat in a classroom and have seen another professional teach. However, even if they have taken an online course, they may not have actually seen the teacher in action. This means they are not always aware of the behind the scenes preparation that is necessary, including the amount of work it takes to keep up, or what it takes to stay organized. Online teachers have to know how to maintain connections, communicate clearly, and monitor online discussions without shutting them down or taking them over. Join us as we discuss the Best Practices in Online Pedagogy - how to modify what we do in the face-to-face classroom to work in the online and be just as successful!
Best Practices in Online Course Design
Designing a course for online delivery can be overwhelming. In this session we will look at generally accepted "Best Practices" in online design and introduce a "Model Course" shell for a solid course framework. This session demonstrates how faculty can use this optional Model and still exercise their academic freedom and independence to create a unique and effective learning experience for their students.
Aligning Your Online Course
One of the main requirements in a Quality Matters review is that certain standards align. The question is what does that mean? This session will demonstrate what an aligned class is , what that means as a course developer, and how it can be accomplished. Based on 5th Edition Quality Matters Standard 2, this session is important session for anyone trying to create a quality online course, and especially for those trying to meet Quality Matters Standards.
Using Virtual Simulations in Course Design
Do you have a face to face course assignment that seems impossible to replicate in an online course? This session will demonstrate how virtual simulations are used to support online learning at UCM. Several simulations will be presented, including age related vision and mobility impairment, as well as a virtual aircraft accident investigation scene.
Creating Effective Rubrics
Rubrics and scoring guides can help you streamline your grading, making it not only more objective, but easier and faster to create assessments. Join us at this session as we see the differences between scoring guides and rubrics, when to decide which to use, how to use them in both subjective (e.g. art and writing) and objective (e.g. sciences and math) courses, and how to use the tools at hand to make them as effective as possible. Based on 5th Edition Quality Matters Standard 3, his session should answer a lot of the concerns you might have about rubrics, and show you how to create good ones.
Collaboration Tools for Online Courses
In this session we will explore free and easy-to-use tools for your collaborative assignments.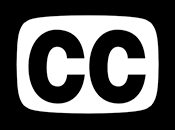 Closed-Captioning Your YouTube Videos
Do you post videos to Blackboard? If so, you need to consider adding closed-captioning to your videos. Not only does it make course content accessible, it also accommodates those with different learning styles. Whether your video started with a script or not, closed captioning can be added to your video quite easily. This session will walk you through the process of adding closed-captioning to YouTube videos and provide some tips for making the process easier.
---
Blackboard
Introducing Blackboard Learn
This session is specifically designed for instructors who have never before taught with Blackboard Learn. We will cover the basics of navigating the Blackboard Learn course delivery system, communicating with your students, adapting content to the online environment, and locating helpful resources in using Blackboard Learn . We will also discuss how to keep mobile learners in mind while designing classes.
Blackboard Content Creation
This session will demonstrate and provide information for organizing content. It will explain how to create, add and modify course content, such as course information, documents, assignments and external links. It will also demonstrate how to add, copy, move, and edit content.
Blackboard Course Tools
Course Tools are communication and organizational tools that enhance interaction between users. This session will provide details for posting important information about the course, such as assignment due dates, content changes or guest speakers and information about instructors, teaching assistants, and guest speakers for the course. It will explain how to organize course projects, priorities, and details, and how to send email to other participants or groups of participants within a course.
Collaborating Using Groups and Managing Users in Blackboard
This session will empower instructors to manage the users in their courses. This session will include the impact that the recent SIS integration (integrating MyCentral with Blackboard) has had on Blackboard Learn and Blackboard users. Learn how to add and drop individuals or groups of students to and from a course, create new users, remove users, and create and manage groups of users within a course.
Assignments in Blackboard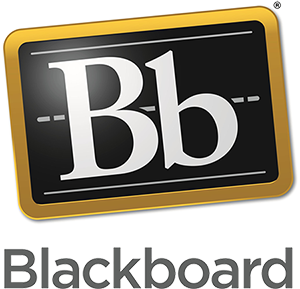 This session will demonstrate and explain how easy it is to create, grade, and manage assignments with Blackboard Learn. Blackboard's plagiarism prevention service, SafeAssign, and its corresponding SafeAssignment will also be discussed. Instructors will be able to create assignments that will allow students to submit their responses, track the students' assignments, download the submissions from an entire class simultaneously through the Grade Center, and provide feedback for each student which can be accessed when they view their grades.
Tests, Surveys and Test Pools in Blackboard Learn
Assessing knowledge, measuring progress and gathering information from online students can be tricky. This session will demonstrate how to create and manage tests, test pools and surveys most effectively.. We will discuss services provided in uploading test banks and how to use the new Mobile test feature in Blackboard Learn.
Using Discussion Boards for Student Engagement
Blackboard's Discussion Board is a communication medium for posting and responding to course messages. You can also get creative and use it for peer grading, and group project collaborations. Discussion Board threads are logged and organized. This session will demonstrate how to create, access, add, modify remove, and manage forums on the Discussion Board.
Blackboard course communications
Get your online class off to a good start with an "icebreaker" activity. We will also be looking at different ideas for promoting that important feeling of community in your class from the first week. This session will demonstrate collaborative tools for both synchronous and asynchronous course communications. Examples of these include real-time chats, journaling and collaborative writing spaces. Participants will learn how to create and manage the various collaborative environments.
Grade Center in Blackboard
The Grade Center is deceptively simple. People are often surprised just how easily the grade center can be made to work FOR them, making their lives easier. This session will demonstrate how to change the display and options, add and modify graded item , add and modify a grade, work with grades offline,, manage grade weighting, view and modify the details for grade items, and view user statistics. It will also show how to sort and filter items by category.
Export, Import, Copy & Archive Using Blackboard
The Course Packages and Utilities area includes tools to archive or export the course, and import content. This session will demonstrate how to copy some or all of course materials into a new section. This session will also cover the differences between, and the advantages and disadvantages of both course archive and course export.
Adaptive Release in Blackboard Learn
Adaptive release allows instructors to make available content based on one or more rules; date, specific users, specific groups, assessment results or specific actions. Review status is a \ feature which enhances the ability for instructors to know when a student has completed work and helps the student keep track of what work has been done.
What Are Students Doing, and Do They Need Help? Student Statistics and Notifications Using Blackboard
This session will demonstrate how faculty can use the Performance Dashboard, Course Statistics, Item Statistics, and the Retention Center to monitor trends in student performance and communicate with students to take appropriate action. This session will also cover the use of notification modules on the home page to automate both student and instructor alerts.
Creating Tests for Blackboard with Respondus 4.0
This session will demonstrate how faculty can use Respondus to import tests into Blackboard from Microsoft Word documents and other text file formats. The preparation of the test file and the use of Respondus will be covered.
Newest Features in Blackboard Learn
This session will orient you to new applications that can be used within Blackboard to assist you in your instruction. The applications currently discussed include:
Respondus LockDown Browser - a custom browser that locks down the testing environment in Blackboard
Respondus Monitor - a companion to LockDown Browser that helps protect the integrity of non-proctored, online exams
The MediaL Mashup Tool - enables both faculty and students to add audio and video files right from within Blackboard
Qwickly - a micro-platform within Blackboard that increases the ease and efficiency of communicating with students
Student Preview - a view mode for instructors to see exactly what the students see
Achievements - a competency-based tool to allow for awarding of badges
Learn, Engage, Inspire with the New Atomic Learning / Hoonuit
This session will introduce you to the New Atomic Learning and all its features and components. You will be introduced to the familiar Technical Training tutorials, the new Skills Assessment feature, the New Career Skills training, the New Learning Modules feature, AL's "HooNuIt" program, and the new integration with Blackboard.
---
Google Training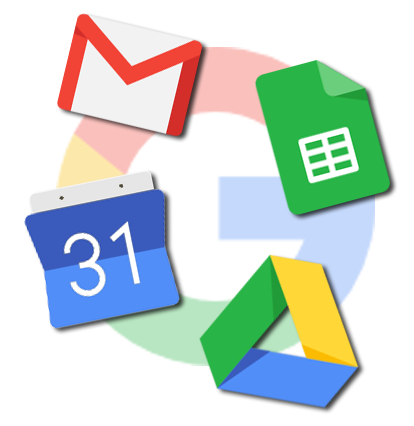 Master Your Out-of-Control Google Mailbox
Too many messages, too little time? In this hands-on session you will learn time-saving tricks for managing your inbox. You can use filters, labels, and stars for organization. Did you know that you can even create a calendar entry or task directly from the email messages? If you have a specific question or concern, just put it in the comment section when you sign up for the session and we'll be sure to discuss it.
Supercharge Your Google Calendar
Do you think your calendar is boring? Maybe you just haven't seen the right features. In this hands-on session you will see how to quickly add an event within the calendar and from an email message, how to create a task (to-do) list and set deadlines, and how to create new calendars for teams or projects, PLUS so much more! If you have a specific question or concern, just put it in the comment section when you sign up for the session and we'll be sure to discuss it.
Tell Me About Google Drive
Google Drive is like having a flash drive, all your files are ready where you are. You can store documents, photos, recordings, videos, etc. You can see your stuff anywhere--smartphone, tablet, computer. Google Drive allows you to share those documents-view, download, collaborate-without an email attachment.
Information Please - Creating a Google Form
Collect and organize information, both big & small with Google Forms. Google Forms are more than just surveys, plan an event, manage registrations, take a poll, collect information, and much more. Choose from themes or use your own logo/photos to create a form. Allow others to collaborate, just as you can with the other Google products. Add images, videos, and page branching or question skip logic. Responses are collected in a Google Sheet where you can analyze the data.
---
Adobe Presenter / Connect
Adobe Presenter Basic Training - 2.5 hours
Adobe Presenter provides a software plugin for PowerPoint that allows the synchronization of voice and animations with a PowerPoint slideshow straight from your desktop computer. Turn a simple PowerPoint slideshow into a compelling, audio and video rich web presentation in just a few simple steps. This workshop will demonstrate the process and provide some tips on developing effective Adobe Presenter presentations.
Adobe Connect Meetings - 2 hours
Adobe Connect Meetings is a collaborative communications tool intended for synchronous communication at the desktop. Instructors are able to conduct real time meetings using audio, video, text chat, quizzes and surveys, presentation and whiteboard functions. All the students need to participate in a meeting is a current browser and the latest Flash plug-in or the Adobe Connect iPad app. Live demonstrations will be conducted during this session.
Adobe Presenter Advanced Training - 2 hours
Adobe Presenter Advanced Training will cover features within Adobe Presenter, the Adobe Plug-in that will allow the user to develop more dynamic and meaningful Adobe Presenter presentations. The advanced features allow the user to edit and modify a presentation without re-recording sections of the presentation. Areas covered in the advanced training will be:


Editing timings

Editing audio, animations and transitions

Creating and managing quizzes and surveys

Importing audio

Importing movies




In order to participate in this workshop you must have attended an Adobe Presenter Basic Training.
Adobe Training Manager and Events - 2 hours
This session will introduce you to the functions of the Adobe Connect Training Manager and Events. You can use the Adobe Training Manager to track the progress of students. You can design curriculums that include Adobe content such as presentations, meetings, and courses. An Adobe Connect Training Manager curriculum guides students through a prescribed learning module. You can define prerequisites for a curriculum, as well as design your program so that users can test-out of certain curriculum items. Adobe Connect Events lets users manage the full life cycle of large or small events, including registration, invitations, reminders, and reporting. Adobe Connect Events can be used with meetings, presentations or training. You must have taken Adobe Presenter Basic and Adobe Connect Meetings to participate.
Register online at the LibCal Events Calendar. Only those registered for the session will be notified of cancellations or location changes, so please pre-register if possible.